Proper Operation Procedure of Transport Refrigeration Unit
Author:Corunclima Date:2017/12/07
How to properly operate transport refrigeration unit in reefer van or truck directly decides whole lifespan of transport refrigeration unit and cargo inside reefer container would reach destination or not. Thus the operator should have sufficient knowledge of his reefer truck or van with transport refrigeration unit to adjust cooling temperature according to the type of cargo.
Theoretical lowest cooling temperature of transport refrigeration unit is -18℃. Transport refrigeration unit here is used to keep inside temperature of reefer container instead of cool down temperature of cargo itself. So in order to keep the cargo in its best quality, it should be cooled down in advance before loading into container. As for how to appropriately operate transport refrigeration unit, the information below may render some suggestions.
On condition traffic condition is not very well or suffering traffic jam, high value will be shown on water thermometer. Fan has been operating too long in high speed gear, which leads to increased noise from engine and operation failure of vehicle air conditioner if needs to be turned on.
Troubleshoot: After engine has been switched on, check return water pipe on the upper end of antifreeze solution storage tank for return water status. Poor water circulation or blocking will cause high temperature of water.
If air conditioner of reefer vehicle has been turned on, the problem of unstable idle speed, fluctuated rotate speed, inability of rapid acceleration, and abnormal sound of engine have been detected.
Troubleshoot: Check space between condenser and water tank for dust. If dust has been too much, clean it with high pressure gas to ensure well heat emission of water tank and condenser. Notice: periodically clean the dust between condenser and water tank.
Vehicle air conditioner cools well when all system of vehicle has not reached their normal level whereas cooling performance is poor when all system reached normal level. Meanwhile resonant noise could be heard inside air conditioner.
Troubleshoot: Antifreeze solution charging operation is not in accordance with relative rules, which lead to block in the pipe of engine water tank while water temperature will rise. Antifreeze solution shall be changed biennially and replacement shall be original. Notice: charging antifreeze solution into cooling system of engine, concentration of which shall not above 60%, otherwise it may led to high water temperature.
At last, operation of transport refrigeration unit must conform to requirements of operation manual.
Corunclima engine driven truck refrigeration unit V550F Gallery: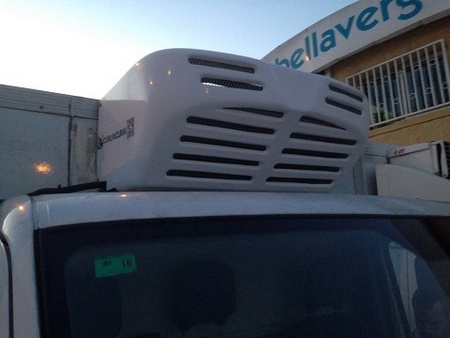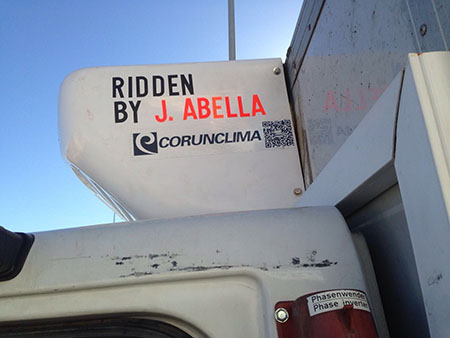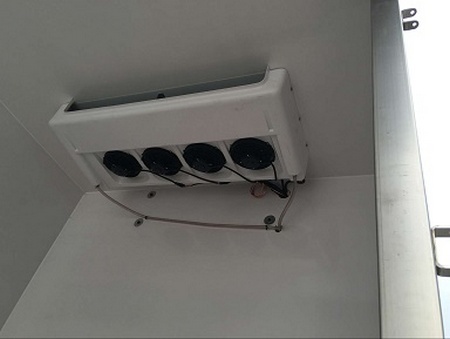 You are also welcome to Corunclima on Facebook & Google+!
Zhengzhou Corun. Tech. Co. Ltd., & Corunclima
With nearly 20 yrs' exp. in R&D and manufacture in transport refrigeration unit and all-electric air conditioner, Corunclima gradually evolves from manufacturer to professional consultant of eco-friendly, cost-effective, customizable transport cooling solution.