Ancient Chinese Cold Storage Prototype Invented Because of Her
Author:Corun Date:2018/05/14
We have talked about transport refrigeration unit, its application on cold storage and the development of cold chain logistics in previous article. Most of people will take it for granted that cold chain logistics is a new term for modern society. Actually intelligent ancient people have already known the concept long back and had their own invention. Today we would like to share an interesting story about an ancient Chinese Cold Storage Prototype invented about 1300 years ago in Tang Dynasty because of her—Consort Yang, concubine of Emperor Xuanzong.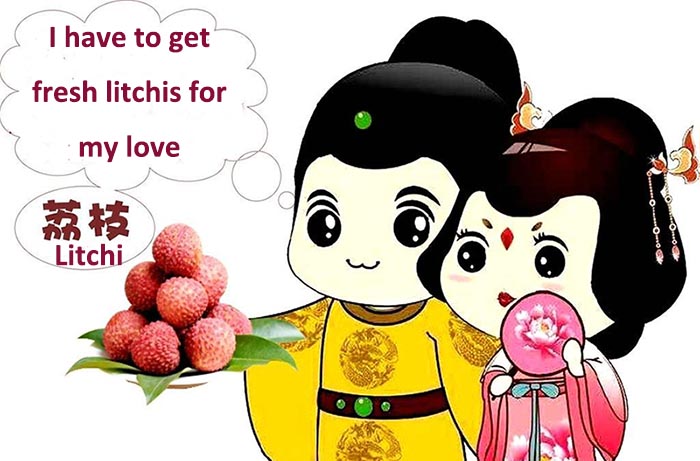 Consort Yang was the most beloved concubine at that time and she really liked litchis. To please her, Emperor Xuanzong asked people to get litchis from south of China where litchis were produced to the Capital—Xi'an City. It took at least 3 days by horseback even if they got litchis from the closest place, while litchi cannot remain fresh for 3 days with no protection. Its color changes on Day 1; its fragrance fades on Day 2; and its flavor changes on Day 3. After 3 days, litchi totally lost its original taste, so Consort Yang was quite unhappy about that. Emperor Xuanzong summoned his Grand Secretary Yang Wang and asked him to figure out a solution.
Yang Wang racked his brain and finally came up with an idea: made a double wall wooden case and filled the gap of the double wall with cotton, wool. Put fresh litchis together with ice obtained from cellar into the wooden case for transport. Finally, Consort Yang was able to have fresh litchis!
With cotton and wool working as insulation layer, ice playing the job of transport refrigeration unit, the prototype of a cold storage is formed! With low temperature stored litchis and whole journey by horseback, a prototype of a cold chain is formed! What a genius idea.
Such a relief that nowadays, refrigerated transport becomes so easy by simply installing a transport refrigeration unit to all kinds of vehicles. Come to Corunclima and pick one to please your "Consort Yang".
TAG:&nbsp&nbspTransport Refrigeration Unit &nbsp Corunclima