Consider an Electric Air Conditioner When These Problems are Observed
Author:Corun Date:2018/05/07
Feel that the driving cab is not cool enough especially in summer? Feel the idling cost is so high? Feel the noise while AC operating is too loud to tolerate? Feel that you have spent so much money on maintenance? Feel like to be a little more "green" to the earth? One master solution to these solve these problems—using Electric Air Conditioner for your truck, van or bus.
Electric Air Conditioner differentiates with Engine Driven Air Conditioner we used to see in terms of power supply. Its working principle is similar to Battery Driven Refrigeration Unit we have talked about in last article, i.e. using battery to operate while engine is off. There are mainly two kinds of Electric Air Conditioners. One is for trucks, and another one is for buses/vans.
Parking Air Conditioner (Electric Air Conditioner for trucks) aims to cool down the air inside the driving cabs, not the entire truck, so Parking Air Conditioner with 2KW cooling capacity works sufficiently enough for most trucks. Corunclima has 3 types for choice based on different installation position: K20BS2—Back Mounted Type; K20BT2—Top Mounted Type; T20B—Mono-block Type. Among them, Electric Air Conditioner K20BS2 is the most popular type as it makes installation & maintenance so easy!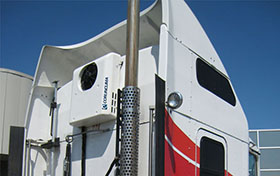 Parking Air Conditioner-Back Mounted K20BS2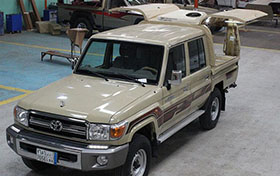 Parking Air Conditioner-Top Mounted K20BT2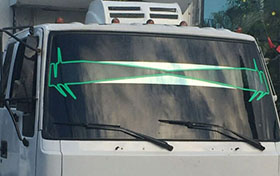 Parking Air Conditioner-Mono-block T20B
We have seen the demand growth of Electric Bus/Van Air Conditioner in the past years. It is not hard to figure out why. In the city operation, the bus is constantly stopped and restarts with low running speed. In this case, the electric air conditioner is more suitable as even the engine stops it still operates powered by battery. On the other hand, the application of electric air conditioner can effectively reduce the dependence on oil resources by eliminating idling time. Corunclima has a wide range of products applicable from 4.5-5.5m length Minivan to 10.8-12.9m length bus. Here we just list some of them.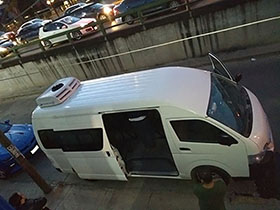 Bus/Van Electric Air Conditioner AC65B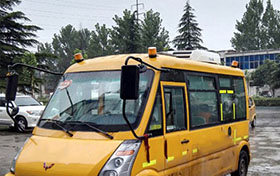 Bus/Van Electric Air Conditioner AC100TB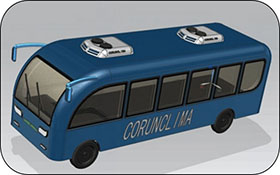 Bus/Van Electric Air Conditioner AC280TB
Simple installation without mechanical compressor, Low Noise, High Cooling Capacity, Environmental Friendly, Lower Power Consumption, the advantage list can go on and on. Why not get one Electric Air Conditioner? Follow our Facebook for tons of real installation cases.
TAG:&nbsp&nbspElectric Air Conditioner &nbsp Corunclima