Electric Truck Air Conditioner K20BS2 Installation for International Truck
Author:Corunclima Date:2017/11/28
After hustle and bustle with electric truck air conditioner K20BS2 installed for 20 trucks belong to local fleet before Thanksgiving, Mr. Sebastián is enabled to have a rest and sort recent cases of visiting clients coming for K20BS2. Then we are glad to have him back online and chat with him about recent installations. We select this International Lonestar truck for today news update for you.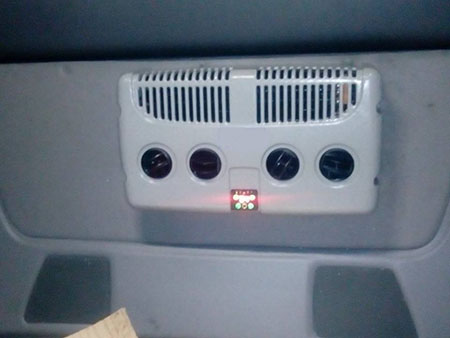 According to the information we got about the case, the truck will be used to track timber from local timber warehouse to processing plant. As it has been deployed for some other hauling task before and exposure to complicated highway road condition, the clients referred to us that cooling performance of original in-cab cooler has obviously declined, sometimes it does not work at all. Then he decided to come and have a try with K20BS2 after he got information about this from his friends. It is a really pleasure to hear about more and more referrals from clients to clients about recognition of our brand and product. With our partners' participation of local truck and relative equipment expos and intensified promotion activities, we are expected to have more good news and surprise. Lonestar truck is definitely good choice for heavy haul like timber since its big bore power performance of the Cummins ×15 engine specifically designed for toughest hauls. Besides, aerodynamic design integrated in all parts enable drivers and fleet owners have the efficiency to keep costs down through drag reduction plus fuel efficiency.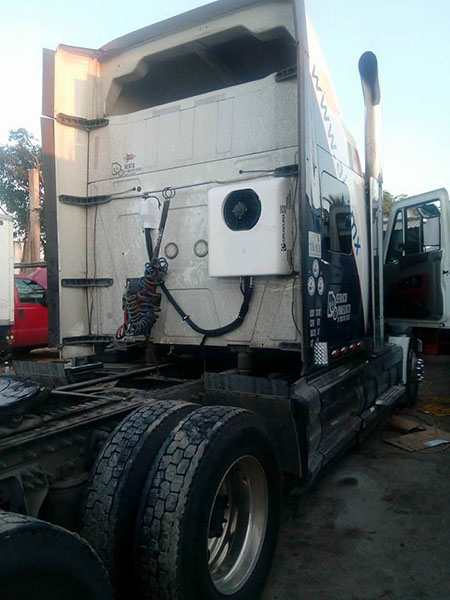 Lonestar has enabled spacious room for drivers' activity no matter in driving or in the sleeper. Driving cab includes more room for elbows, hips and legs to stretch out as well as more storage space positioned so drivers can easily reach what they need without cluttering up the workspace. Also with 73'' Hi-Rise sleeper, drivers could casually do what they want during rest. Will such a roomy space become an arduous task for K20BS2 to cool for? Definitely not! With 8,500BTU cooling capacity, 650m³/h cool air volume plus continuous cooling without engine operating, truck sleeper air conditioner K20BS2 has successfully been retrofit for so much cab and sleeper and allowed drivers to concentrate on the driving with enough rest.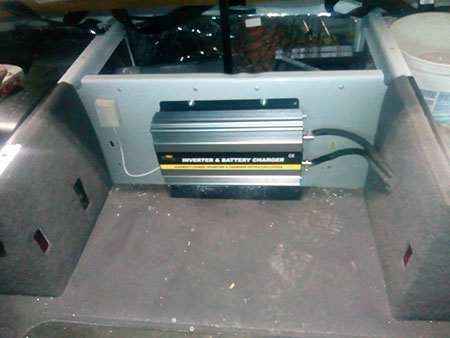 Regarding electric specs of this Lonestar, the alternator is Delco Remy 12V, 165-300Amp plus 3 pieces of Exide 12V 1,950-3,000CCA battery packs. Mr. Sebastián's have also thoughtfully added battery charger & inverter to the truck to enable it to conveniently connect to charging pile or any other electric supply appliances when parking.
* Alias has been used in the news for commercial secret protection.
You are also welcome to Corunclima on Facebook & Google+!
Zhengzhou Corun. Tech. Co. Ltd., & Corunclima
With nearly 20 yrs' exp. in R&D and manufacture in transport refrigeration unit and all-electric air conditioner, Corunclima gradually evolves from manufacturer to professional consultant of eco-friendly, cost-effective, customizable transport cooling solution.